This top ten list is not a list of the best books that came out in 2014. I haven't read all those yet. It is a list of the top ten books that I happened to read in 2014. The publication dates range from 1989 to 2014. And it is a list of what I liked. I don't know if you will like the same books (though I am quite certain you will like some of them.
I will present them in order from the my absolute favorite book I read in 2014 to my tenth favorite book I read in 2014.
I'll also include a ten word review. I haven't yet figured out how to link to the whole review (the amazing Tim Mata just had the patience to teach me how to get the picture of the book to display properly in facebook, so he may be able to help me out) but the review is on the site...somewhere.
1. Zusak, Marcus (2005)
The Book Thief.
New York: Alfred Knopf
10 word review: Death narrates, Liesel steals, rescues, cries. In war, nobody wins.
2. Rex, Adam (2007)
The True Meaning of Smekday
New York: Hyperion
10 word review: Boov invade. Gratuity looks for mom. Earth wins. I laugh.
3. Fleishman, Paul (1998)
Whirligig.
New York: MacMillan.
10 word review: Brent drives drunk, kills girl, does penance (whirligigs) finds grace.
4. Schmidt, Gary (2004)
Lizzie Bright and the Buckminster Boy.
New York: Clarion.
10 word review: Turner and Lizzie, friends. Racists want island gone. Bittersweet end.
5. Fforde, Jasper (2014)
The Song of the Quarkbeast
. Boston: Houghton Mifflin.
10 word review: Jennifer against iMagic Corp, with friends' help, she wins. Laughter.
6. Stead, Rebecca (2012)
Liar and Spy
New York: Wendy Lamb.
10 word review: Lonely Georges meets quirky Safer, spies, fights bullies. Revelation, joy.
7. DiCamillo, Kate (2013)
Flora and Ulysses
Somerville, MA: Candlewick.
10 word review: Cynical girl befriends super squirrel. Learns to believe in life.
8. Westerfield, Scott (2010)
Behemoth
New York: Simon Pulse
10 word review: Disguised girl and Prussian prince defeat German-Turkish alliance. Fun suspense.
(German-Turkish counts as a single hyphenated word because...well, it just does, okay?)
9. Reeve, Philip (2009)
Fever Crumb
New York: Scholastic.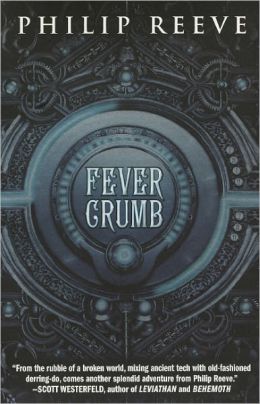 10 word review: Orphan girl engineer discovers buried revelations. Hunted, she runs. Scriven?
10. Riordan, Rick (2005)
The Lightning Thief.
New York: Scholastic.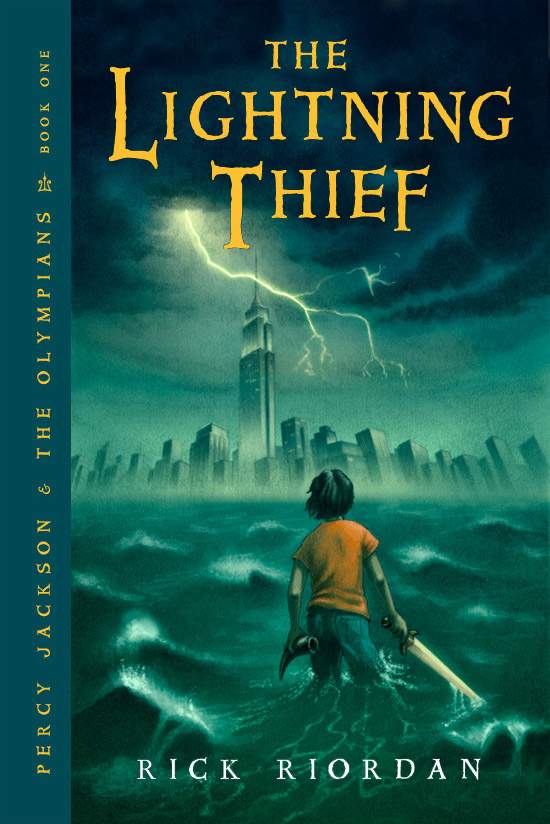 10 word review: Percy against the Greek gods. What took me so long?
Next up, top ten graphic novels.